Semi - Professional Dance Company Experience
The CatchingART Contemporary Ballet Theatre Experience
NEW for 2018-19, Catching ART moves from being an aspirant company "experience" for Grade 12 students to being a Semi-Professional company designed for Classical & Contemporary Ballet dancers ages 18 – 25 who teach/study/work in the afternoon and evening. It can also be used as a supplement to the intensive Advanced + Protégé Training at Pro Arte Centre. Artists in this program are moving into the Professional Dance World and are cultivating an artist's CV that will position them for placement in companies around the world.
Driven.Determined.
Destined.
Paid resume performance opportunities + continued professional technical development training
What does the Program involve?
The Company is a 4 morning a week commitment in broken into two parts:
Company class: 4 days per week Monday - Thursday 9.45 – 11.15am
Rehearsals: 4 days per week for show preparation Monday - Thursday 11.30 - 1.00pm as required
Calendar:
The company year runs September 4, 2018 to June 22, 2019.
Holidays: December 23rd—Jan 6th
March 17th—31st
* No Classes on Stat Holidays:
Remembrance Day November 12th
Family Day February 18th
Easter Friday April 19th or Monday April 22nd
Victoria Day May 20th
What are the Costs involved?
Class Fees & Paid Performances: Dancers pay $17+gst per company class & must commit to attending at least 3 classes per week to be considered for paid performances opportunities. A card of 10 classes can be purchased at a discount of $15 +gst per class. Rehearsal fees are not charged to dancers as different artists will be used for different performances depending on the venue and audience. Casting in every show is not guaranteed. Those dancers cast will receive a performance fee of between $50 - $80 dependant on the contract.
Live your Dreams.
Dance.
Unique classical & contemporary ballet performances with live musicians in traditional and eclectic venues
CatchingART performs regularly with the Lions Gate Sinfonia, the Vancouver Metropolitan Orchestra, Pandoras Vox & Yarilo Music amongst other professional and community groups.
For the 2018-19 year, the following shows are lining up:
November 30th and December 1st with Pandoras Vox @ Kay Meek Theatre
Five Performances for "Roots of the Community" with members of the Lions Gate Sinfonia and conductor Clyde Mitchell (October/November/February/March/May)
March 9th "East Meets West" with the Lions Gate Sinfonia @ Centennial Theatre
April with Education without Borders
June Pro Arte Gala
Ballet is a lifestyle.
Grace.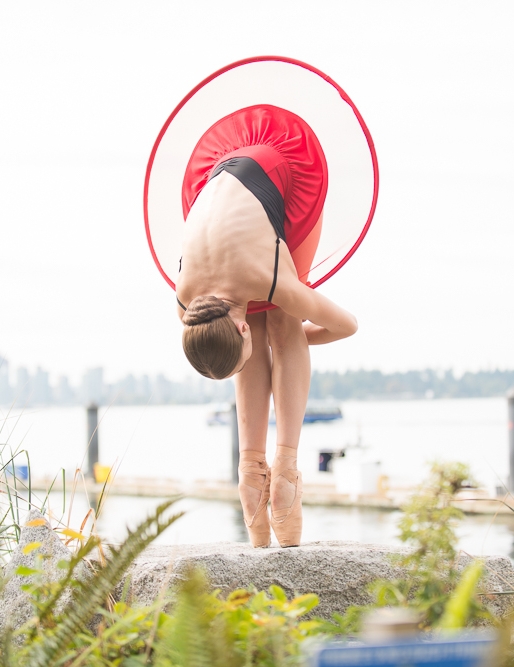 Alumni from this program have moved on to dance with:
Alberta Ballet
Ballet BC
Ballet Jorgen
Joffrey Ballet
Ballet Theatre UK
Rambert School UK
Rudra Bejart School Switzerland
And Juilliard to name a few
Dance to Express.
Heart & Soul.
It's a rare experience for young dancers to perform with live musicians.
Last year CatchingART performed with:
The Lions Gate Sinfonia
The Vancouver Metropolitan Orchestra
Pandora's Vox
The Plastic Acid Orchestra
Cordei Duo
Yarilo Music.
CatchingART is also very involved with outreach community performances. They often collaborate with Education without Borders(EwB) to fundraise to provide dance training and scholarship opportunities in Gugulethu South Africa for marginalized children as well as performances for many other charitable events.
Follow your dreams.
Perform.
"We are truly honored and blessed to be part of the development and nurturing of these exciting young artists of tomorrow."
- Astrid Sherman
Founder.
Connect with us & join the passion.
CatchingART Contemporary Ballet Theatre
3-1225 East Keith Road,
North Vancouver, BC,
Canada

Email: catchingart@proarte.ca
Telephone: (604) 984 -ARTE
DRIVEN. DETERMINED. DESTINED.